Including Upper Lip, Chin, Cheeks, Sideburns, Naval, Fingers, Toes, Jaw, Nipples & Peri Anal
Small Area (Any 2 Different Areas)
Including Upper Lip, Chin, Cheeks, Sideburns, Naval, Fingers, Toes, Jaw, Nipples & Peri Anal
Including Neck, Shoulders, Buttocks, Bikini (Standard or Extended), 1/2 Arms & Underarms
Medium Area (Any 2 Different Areas)
Including Neck, Shoulders, Buttocks, Bikini (Standard or Extended), 1/2 Arms & Underarms
Including Full Face including Neck, Upper Back / Lower Back, Chest, Abdomen, Brazilian / Hollywood, Full Arms, Lower / Upper Legs
Large Area (Any 2 Different Areas)
Including Full Face including Neck, Upper Back / Lower Back, Chest, Abdomen, Brazilian / Hollywood, Full Arms, Lower / Upper Legs
Our Laser Facial works by emitting short pulses of heat to your skin to promote our own collagen production. This will help the skin tighten and finish off with a glow. The best way to describe the sensation of our laser facial, is almost like warm/hot raindrop sprinkles over the face. As we offer a YAG laser, which targets underneath the surface of the skin so bacteria, dirt, oil, decreases pore size, stimulates collagen, it can also helps with hyper-pigmentation. This treatment is ideal if you are looking for a quick, no downtime treatment, leaving your skin feeling tighter, glowy and radiant. It is suitable for all skin types and will prep your skin for any occasion. This is not an invasive treatment, meaning you can leave our tranquil room feeling fresh with a sun kissed, little to none redness. As this is an accumulative process, we would recommend regular sessions ( every 4-6 week) to build and maintain the results of this fabulous treatment.
Treatment Time: 45 minutes
Treatment Price: £95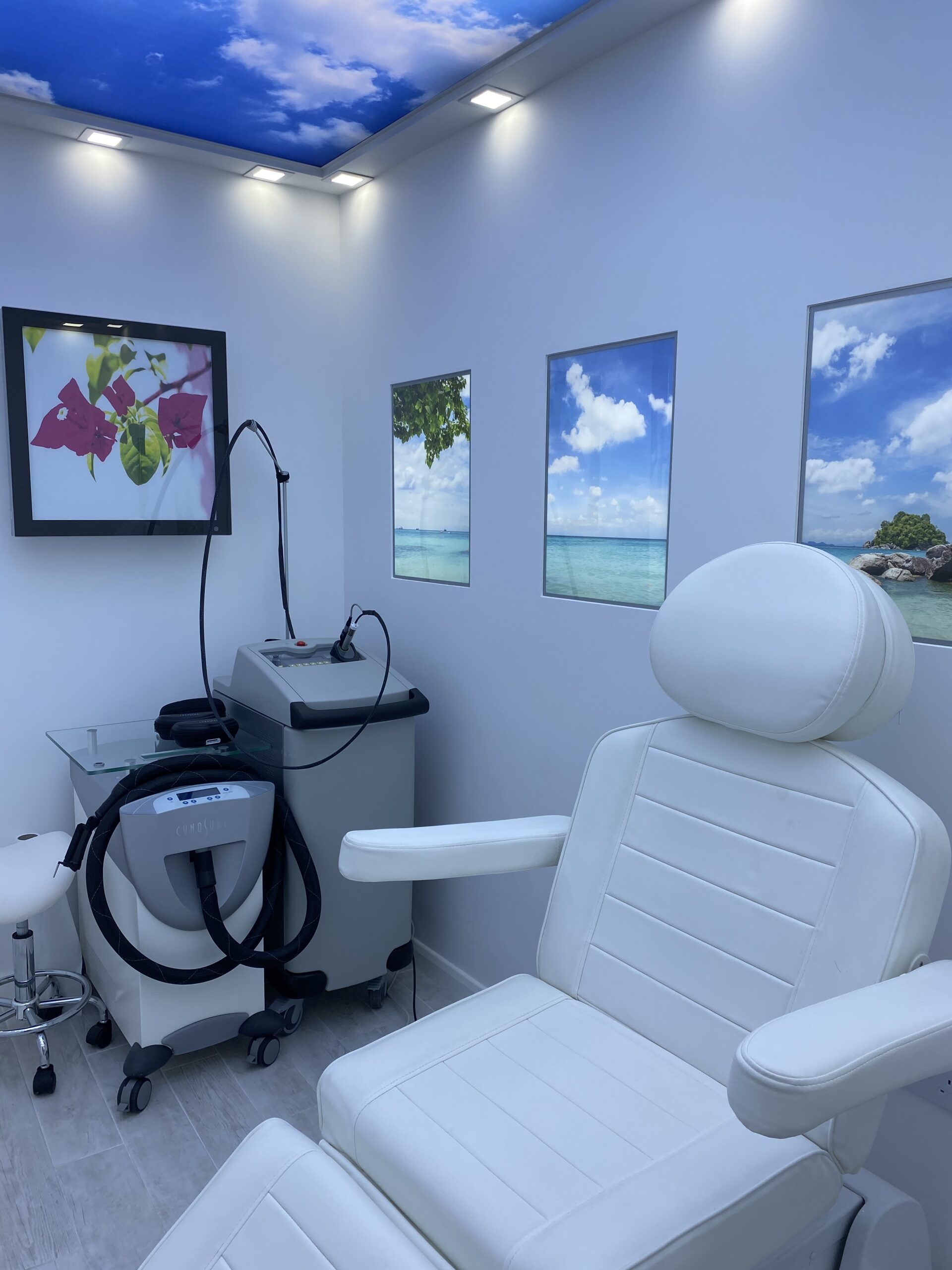 Prices Available upon Consultation
Here at Whistles Laser Clinic, we will treat and advice clients subjectively in regards to vascular treatment. We can treat Spider Nevi, Campbell De Morgan Spots and thread veins, all of which will only be treated on the body (excluding face).
A thorough consultation will take place where we will advice further professional steps with a recording of each treatment. This is a safe and minimally invasive procedure.
The laser works by breaking down the walls of the vessels/thread veins to coagulate. This ultimately stops the vessel from passing any blood (which is why you can see red/purple coloured spider veins). Once this has been achieved, your body will naturally break down the particles of the vascular walls to then be drained through our lymphatic system.
In some cases, more than one session is advice, depending on how many thread veins there are, and lifestyle/genetics.
Prices available upon consultation.  
Get in touch today for a FREE Consultation on Laser Hair Removal Today.
Below, we have listed our Top Special Offer packages for you to take advantage of. Each package comes the same great service, just with a much more cost effective price range. Feel free to contact us for more information.
Full Body
Patch Test 24 Hours Prior
Full Body
Patch Test 24 Hours Prior